Here are our latest picks on BUSINESS
Tourism Sector crumbles like a house of cards
Dreadful figures and reports show that the tourism industry has fallen off a cliff. From small homestay owners to big travel conglomerate, everyone is sailing into a tornado and hoping for a survival.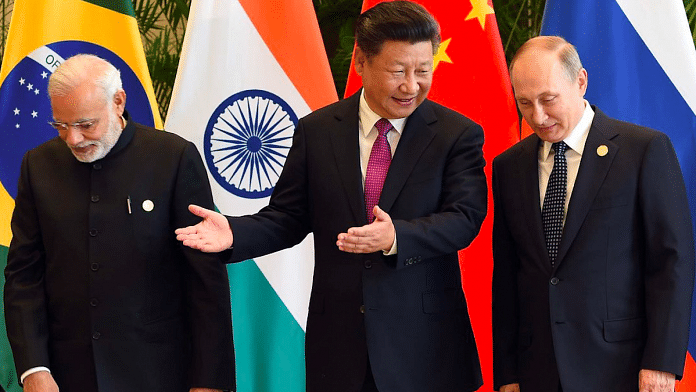 Why Russia really stopped its S-400 supply to China
Russia wants to play a bigger role in South Asia now. Even if it clouds relationship with China.
Markets on cusp of hitting new highs: Diwali festivities already on
The BSESENSEX and NIFTY are within striking distance of making new lifetime highs on the benchmark indices.
How e-groceries have finally come of age
Strong demand online for food and grocery during Diwali affirms the post-pandemic growth of this category
Railways Looks For More Revenue, Begins Transporting Paddy Harvesters From Tamil Nadu To Other States
There are at least 3,000 mechanical paddy harvesters in Chinnasalem, some 90 km from Salem and 250-odd km from Chennai, that are transported every year by road to Odisha, West Bengal, Karnataka, Maharashtra, Kerala, Andhra Pradesh and Telangana for harvest operations.
2020 could be for manufacturing what 1991 was for our economy
India's thrust for self-reliance can be accompanied by policy reforms to turn the country into a global manufacturing hub
Rajasthan government to ban sale of fireworks due to coronavirus
The government has decided to keep the schools and colleges in the state closed till November 16
How crypto is now making a comeback
In India, not only has RBI's 2018 ban been reversed by the Supreme Court through a ruling in March 2020, but also the country's famously conservative banking system is making nascent forays into the crypto space
Inside the plan to mobile-make in India
On paper, the new PLI scheme could give a big push to electronics exports. What could be the sticking points?
How to Grow Your Business With the Help of Marketing Automation: A Primer
Companies that use marketing automation enjoy a 25% higher revenue than those who don't. But only three-quarters of all companies use some kind of marketing automation
For more curated content on BUSINESS
For handpicked content on other categories, sign up to our newsletter!